We're moving on to Part 2 of The Daily 5: The Daily 5 in Action!
When I start the Daily 5 in my classroom, I follow the steps in the book to introduce each of the "5". I do the lessons as mini lessons during my reader's workshop time. After the initial Daily 5 introductory lessons, my reader's workshop mini lessons change to focus on specific skills, concepts and/or strategies.
I make lots of anchor charts during the introductory lessons. Note to self: take more pictures next year (which is kind of comical if you know how many I take each year). Anyway, I make one chart about the 3 Ways to Read a book. Next, I make the I-chart for Read to Self. Then I make another chart to record our stamina as we practice each day. I keep the first two anchor charts up in my room all year and we refer to them often.
I've found that it is really important to keep your practice sessions short enough to guarantee success. The sisters recommend starting off with 3 minutes of practice. That was way too long for some of my dumplings (special friends) last year. I had to start with 1 minute. It worked (barely). We increased to 2 minutes (after 3 days). Honestly, it took us a week and 2 days to get to 5 minutes. I do lots of modeling, but some groups just require more practice, praise and guidance. I was determined to make sure each practice session was a success (and end on a positive note each time). Eventually, we got there.
When the routine for read to self is well established in my room, I add a recording form for my students to do at the read to self "center". Remember, I have 8 literacy centers (5 of them are Daily 5 activities). Once again, I give myself permission to do what works well for my students (and break a few rules on the way - oh well). Here is the recording form that my students use and the legal lingo that I need to use with any freebies related to the Daily 5. I like my students to be held accountable for what they are supposed to be doing independently while I am working with small groups. I find that having a "report" for the students to fill out helps them stay on track a little better. It also serves as a talking tool if I need to "conference" with anyone about their behavior during this time and a reward for the kids who feel really proud to take home this report to prove that they are doing a great job during read to self.
Legal lingo - This freebie is not endorsed by the 2 Sisters. Please consider visiting their website at www.thedailycafe.com.
The font that I used is from
Hello Fonts
by Jen Jones.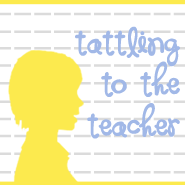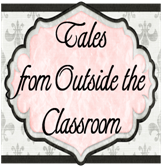 Happy 4th of July everyone!