Chapter 7 - Putting It All Together and Troubleshooting
Welcome! Here we are at the last chapter of our Daily 5 book study! I'm co-hosting this chapter with Corrina from
Surfin' Through Second
. Corrina is representing 2nd/3rd grade for this chapter. Please stop by to visit her too!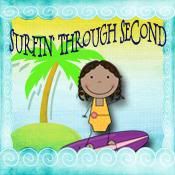 One of the things I've learned as a teacher is that things don't always work exactly like I planned...and it's ok. I've heard the 2 Sisters speak two different times. Both times, I left completely inspired, with lots of new ideas and a few "worries" about why I couldn't get a few things to work quite like the 2 Sisters suggested.
This chapter is all about putting things together and working out the kinks (if you have any kinks...like me).
Every once in a while, I'm guilty of trying something new and never trying it again after it didn't work exactly like it was supposed to. Thank goodness I didn't give up on the Daily 5, because I truly think it's worth moving into the troubleshooting phase (if it's not magically working exactly like the 2 Sisters get it to work).
First step: Self Evaluation
I use this form to pinpoint things that are working well and things that are working not so well with a particular class. Yep. I use the form each year because what works well in one class does not always work well with the next class (or even at a different time in the same year). You can click on the image below if you'd like to download a copy.
Check In
I think it's really important to make the check in time meaningful. I "check in" before each rotation during my literacy center time. I don't check in with everyone, but I randomly choose students and they happily share/report to the class what they worked on.
I use a different check in signal each year. Last year, I used the green bells. But, this year I think I'm gonna bring back the rain stick. Whichever signal I use to introduce check in time, I continue to use that same signal all year (unless I find that a particular class needs a much louder signal at some point throughout the year).
Typical questions I might ask during check in time...
What kind of story were you reading?
Were your partners good listeners?
Who is your audience for the writing you did today?
What stage of writing are you working on?
Did anyone enjoy a nonfiction book?
I do not ask students to record the choices they make during Daily 5, because my students do 8 literacy centers each week (5 of those are Daily 5). However, I made this recording sheet for students to keep track of the choices they made when I did the Daily 5 the real way (before I changed a few things to make it work better in my room). I thought I'd share it, in case it's useful for any of you. You can click on the image below if you'd like to download a copy.
Schedule
Many teachers express that they have a hard time with the Daily 5 if they do not have a literacy block or if their literacy block is interrupted each day or on specific days. My literacy block is not the same each day. It is always in the morning. But, sometimes it is early in the morning, sometimes late and on certain days it is split. Just as the 2 Sisters suggest, sometimes I have to tell my students that we will continue with the Daily 5 (literacy centers in my room) when we return from whatever special class we have that day.
My literacy block includes:
morning message (focus is on sight words, spelling patterns, reading fluency)
minilesson for reader's workshop (focus is on reading strategies)
literacy center time (Daily 5 during this time)
check in time between rotations
small group reading instruction
assessment
Assessment
The most common problem for most teachers who are trying to accomplish assessment during the Daily 5 is that students
won't stop interrupting them. I do some assessment each day during my small group instruction. The assessments I do include: teacher notes based on observation, phonemic awareness inventories, running records, vowel assessments and the Ganske Spelling Inventory. I use two strategies to help me accomplish my assessments.
1. a fancy hat
(that no student can miss on my head when they come to the table to interrupt me)
When I'm wearing the hat, it is a visual cue for the students
to let them know that they can not interrupt me.
There have been years when I have had to resort to the pizza hat.
It's about the size of a large Domino's pizza and fits right on my head. Ha!
2. a student monitor
The student monitor is a job assigned by the teacher. The student monitor carries a clipboard and a pencil. Other students are encouraged to ask the student monitor if they have a question or need help solving a problem. If the student monitor can not answer their question or solve the problem, he/she writes the question/problem down and passes it to me like we used to pass notes to each other (back in the day).


2 Things that Have the Most Effect on the Success of the Daily 5 in my Room
1.
practice sessions
- In a previous Daily 5 post, I shared about my practice sessions. You can read this post
here
.
2.
room arrangement
- Defining each space has been helpful in terms of the success of the Daily 5 in my room. In each space, I include the anchor chart that we made together for introducing that part of the Daily 5. I also include a picture of what each space should look like while students are working there (student participation in a photography session required) and what it should look like when it is all cleaned up.
Making the Daily 5 Work When You Get New Students
Unfortunately, there are sometimes students who miss the introduction of the Daily 5. When this happens in my room, I give the new student a literacy center partner to help them with the procedures/rules. I also check in with the new student privately between each rotation until he/she seems comfortable.
What Do I Do When a Student is Not Able to Be Independent with the Daily 5?
I follow the same procedure as the Sisters (on page 103). I have had to take a few choices away from three students in the past few years. I'm happy to report that all three students were motivated enough that they all were able to earn the right to make their own choices back quickly.
Legal Lingo: The freebies in this post (and my other Daily 5 posts) are not endorsed by the 2 Sisters. Please consider visiting their website at www.thedailycafe.com.
*The fonts I used to create the freebies are from Hello Firstie Fonts by Jen Jones. The clipart is from Digiweb Studios. You can find links to both on my sidebar.
I'm looking forward to reading about your successes and any troubleshooting you may have done in your classroom. Please link up to share your thoughts about this chapter of Daily 5 below. Posts that are unrelated to chapter 7 of the Daily 5 will be deleted.
Don't forget to stop by to visit Corrina from
Surfin' Through Second
. She is hosting this chapter for 2nd/3rd grade teachers.
I would also like to thank Mel from
Seusstastic Classroom Inspirations
and Nicole from
Teaching With Style
for organizing this book study for everyone! Please stop by to visit them as well.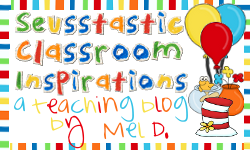 I'm so glad that you joined us for the Daily 5 book study! I've learned a lot from the things other teachers shared during each chapter! It's not too late to return to the posts about the other chapters if you have not read those yet. So much to learn, so little time.
I'm glad you stopped by to visit today!