The topic this week: Meet 2 of My Bloggy Friends (but I like to do everything in 3's)
I met Holly, from Crisscross Applesauce in First Grade, last summer at the Michigan Blogger Meet Up. I had been following her blog for a long time before that. We kept in touch after the meet up and discovered that we have lots in common. I smile when I find a message from her in my inbox. I laugh when I read the messages she sends. And...I think it would be great fun if we worked in the same school!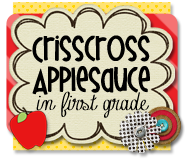 Jennifer, from Rowdy in First Grade, is also a friend of mine. I'm pretty sure we started blogging about the same time. I recently posted about how sweet Jennifer is...you can read it here. In my next life, I'm going to try to be as nice as Jennifer. :) For now, it's probably too late. It seems unlikely that Jennifer and I will ever end up in the same building, but I would love that too! Think of the team we could have...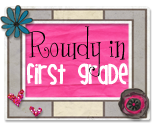 And... Once upon a time, I received a nice email from a girl named Kristin. She said she was considering starting her own blog, but had some questions. I answered her questions and told her to let me know when she started her blog so I could check it out. Who knew that in just a few days she would turn out to be the famous Kristin from A Teeny Tiny Teacher? I recently posted about her too...you can read it here. We're both 4 feet 11 inches tall short. I like to be short. I never hit my head on anything.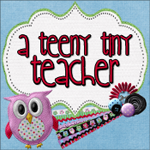 I love these gals and their blogs. I appreciate their sense of humor and admire their teaching ideas. More than anything, I value their friendship! Love ya, girls!
Go visit and check them out!
2 more Mondays...I think I can. I think I can.