Teaching Blog Addict (TBA) has changed my teaching (and blogging) life! I am truly grateful for friends, resources, inspiration and opportunities TBA has added to my life. TBA is in the running for an award to be the Best Group Blog on EduBlogs. Tamara, the founder of TBA, is one of the sweetest and most hard working educators I know.
And Erin, author of Kleinspiration (and a fellow TBA author and Michigander), is also in the running for an EduBlog award. Erin's blog is like no other teaching blog and every post is filled with fabulous resources and inspiration. Kleinspiration is up for the Best New Blog award.
Please take a moment today to vote for these outstanding blogs to give them the recognition they truly deserve!
You can vote by clicking on the link below. It's quick and easy... I promise.
You can visit TBA and Kleinspiration by clicking below.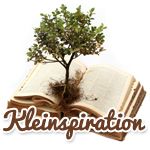 And...don't forget to head over to
Oh Boy, Fourth Grade
to enter the 12 Days of Christmas giveaways!