It's that time again! I'm linking up with Farley for the March Currently.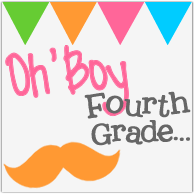 Stop by to visit Farley, at Oh Boy 4th Grade, to read about what everyone is currently doing.
And...stop back here to visit tomorrow for the first linky party in a 4 part series called Mentor Text Mondays.
Tomorrow, I will be posting about a few of my favorite mentor texts to use for literacy mini lessons. I will also be sharing a complete list of my favorite mentor texts. I hope you will visit, link up about your favorite literacy mentor texts and then come back over the next few weeks to link up and/or read about math, science and writing mentor texts.